£107 billion is the total projected UK online retail spend by 2026. A staggering figure which surely means doom for our bricks and mortar stores, right? Not so much, offline retail is predicted to reach £227 billion in this period. That equates to 69% of total retail spend, according to CACI.
The revenue prize is there, but are retailers providing the right shopper experience to claim it?
Retail space is evolving
It needs to start by accepting that the retail landscape has changed. The once cloned high streets of every UK town are changing. Consumers no longer buy into concepts which offer little differentiation. Councils, Business Improvement Districts and individual retailers are asking themselves the question 'What do we want to be famous for?'
The result is an influx of artisanal cafes, pop up stores for online only brands and unique concept stores as operators strive to create a stand out shopping experience.
A breath-taking example from China is the Zhongshuge book store comprising floor to ceiling arched shelves, and a black mirrored floor which covers the full expanse of the store.
The result is a clever optical illusion which creates a seemingly never ending tunnel of books. The immersive design is a reason to visit in itself rewarding customers with a 'wow' experience, fostering positive brand associations and creating a space where customers want to dwell.
Events and commercialisation that enliven
However it's not necessarily about throwing millions at expensive redesigns. The experience success recipe can lie with reimagining use of the existing space through events and commercialisation.
A recent event for one of our shopping centre clients saw us create a toy testing lab on the mall during half term. Multiple toy lines from the participating retailers sold out on the same day. A clear example of how transforming the mall space through a live event can create a memorable experience and actively drive retailer sales.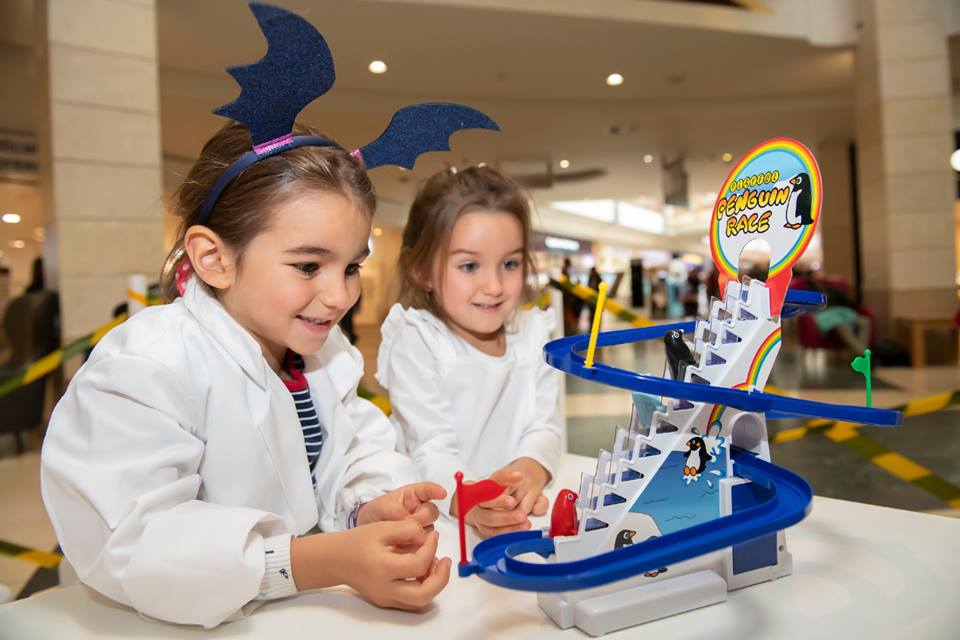 Commercialisation too must be reimagined to enliven our spaces. It can be all too easy to jump at the first retailer who wants to set up an RMU. It's core to identify if they are actually complementary to your retail mix and attractive to your shopper.
Experiences which shoppers cannot get scrolling their phones on their sofa are the golden ticket. Does that mean providing two more kiddie rides, when perhaps a pop up vegan cafe or sensory room offers a more compelling experience?
Consider your audience, and how you can create that experience they simply can't miss out on. This is where the magic happens and feet begin to come through the door.
For a chat with our team on events and commercialisation that can enliven your space, please get in touch.