Revo 2018 saw over 2,200 place professionals descend from across the retail, technology, hospitality, event and public sector to engage on future proofing our places.
Whilst the Maynineteen and PinPointer team did discover which shopper demographic was the fastest on our stand, we also took time to reflect on our R-E-V-O lessons.
R is for Rethinking our spaces as multi-purpose places. That corner coffee shop may be a great venue for evening gigs. The local leisure centre regeneration project could accommodate co-working spaces. Create environments that accommodate the dynamic lifestyles of people.
E is for Experiences that have an altruistic purpose. Food and drink festivals that profile local suppliers. Fashion showcases of ethically produced clothing. Experiential for the sake of experiential is not enough. It's about uniting customers in common beliefs.
V is for Vitality through food and beverage. Veganism and increasing interest in global menu innovations are driving a new era of independents. Trendy, tailored food and beverage concepts that are authentic give customers a taste of the unexplored. Humans are hardwired to build connections by breaking bread together, and we need to create places where they're attracted to do this.
O is for Opportunity to be place famous. The rule book on place has been torn up. Innovative place concepts that make people want to visit, shop, live and socialise within them can become place brands. Hit reset on conventional place planning and consider the aspirational, not the expected.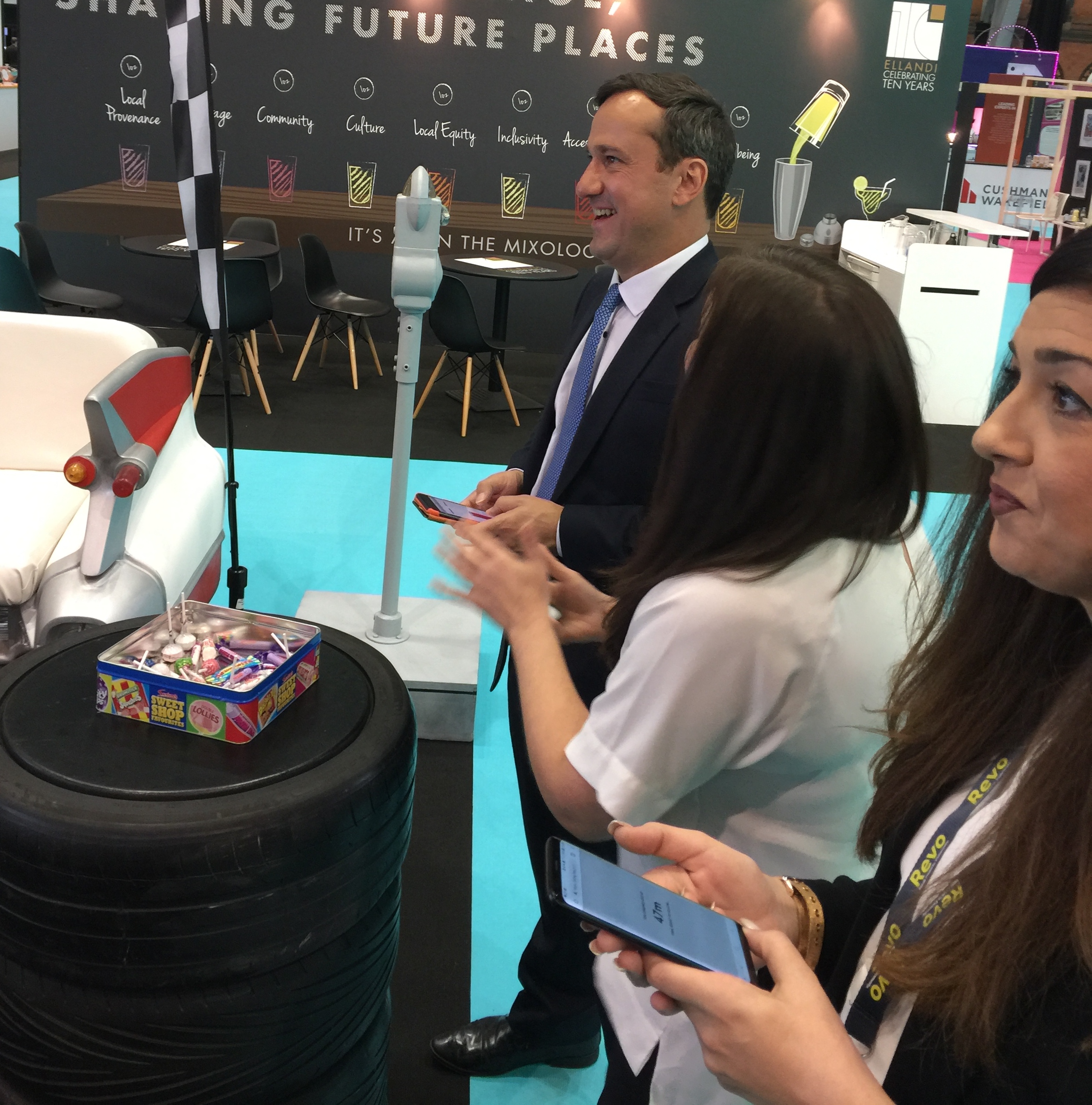 If you didn't get a chance to chat all things experiential events (MAYNINETEEN) and commercialisation (PinPointer) with us at Revo,  please give us a call.
MAYNINETEEN: 0161 848 7878
PinPointer: 0161 850 1400