One of our core values is to innovate, we strive to deliver creative excellence in everything we do backed up with an unrivalled level of production expertise and business acumen.
We're proud of our achievements so a little positive press coverage is always welcome and we've had a couple of nice features recently that we'd like to share.
Marketing Trendz magazine (October issue) and Shopping Centre magazine (November issue) both covered our exclusive 'Fashion Goes Digital' virtual show, for two very different clients. The show leaves traditional catwalks behind (So last season darling!) and pushes fashion forward into a new digital dimension. The mall installation consists of five life-size screens (2m high X 1m wide) and the bespoke content aims not only to be entertaining but informative too. Concepted, written and directed by our team, the creative footage is shot in a custom studio and features five models (one for each screen) filmed wearing a variety of outfits hand-picked by professional stylists. The models perform a stylish choreographed routine designed to stop mall traffic and entertain shoppers for a few minutes. Clever editing techniques and a strong backing track give the piece impact, plus the addition of retailer information ensures shoppers are primed and ready for purchase. Let's not forget this contemporary format is also a highly cost effective marketing solution. For roughly the same cost to produce a catwalk show, the duration of which is typically 2 days, we can install an exciting eye-catching activity to run for upwards of a week!
Read on for more client details, activity locations, show footage and some very interesting stats…
Golden Square Shopping Centre, Warrington
The show featured 300 products from 30 stores and ran for 3 weeks! With £50K reported sales increase from 17 stores, many selling out of featured show items, plus a 17% rise in footfall  with an extra 2 million shoppers compared to previous weeks, our highly successful virtual fashion show for Golden Square, Warrington was the main event in the November issue of Shopping Centre magazine. Skip to page 23 to read the full article here and click below to see show footage.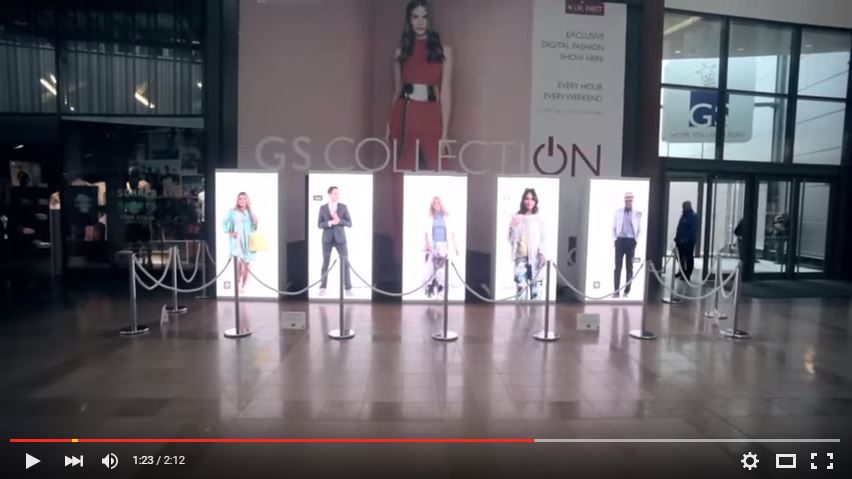 Hammerson Plc
Autumn Fashion Fix is a nationwide  campaign and this show ran across the following eight Hammerson UK centres; Brent Cross (London), Cabot Circus (Bristol), Centrale (Croydon), Highcross (Leicester), The Oracle (Reading), Silverburn (Glasgow), Union Square (Aberdeen) and West Quay (Southampton). The concept is sartorial sophistication with additional footage featuring renowned TV presenter, stylist and Telegraph columnist, Darren Kennedy  informing customers about the items showcased in the performance and… more importantly… where to buy them! Read the full article here and click below to see show footage.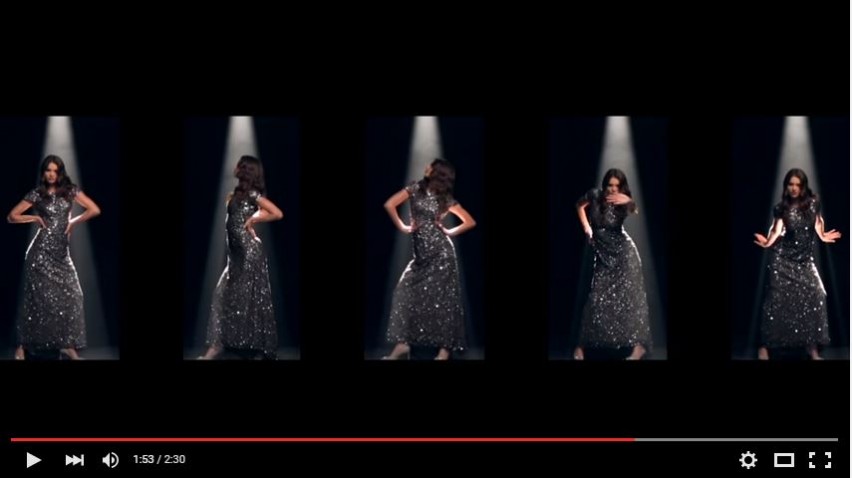 If you're interested in doing things a little differently for your next fashion activity on the malls, give our team a call, we'll happily put together a bespoke event plan and cost estimate tailored to your retail space and budget.