Virtual Reality is cool. Everyone is talking about it, and everyone wants to experience this magical new plaything that can transport users to another dimension. And, because our brains react in the same way to a virtual world as they do in real life, the unreal feels VERY real. Our memories are also linked to a location which is what makes this immersive tech so good. Virtual Reality is intense, it can be emotional, and a good experience remains with you. It's our future!
A report by Greenlight Insights, states global revenues will reach $7.17 billion by the end of this year and predicts by 2021 the figure will be close to $75 billion. Throw AR into the ring and you're talking $150 billion.
There is no doubt that VR will completely change how we interact with the world around us. Entertainment aside, psychological research from Cambridge suggests VR has the ability to impact real changes in human behaviour, presenting huge developments in the clinical treatment of mental health disorders. It's already impacting how we consume news. You only have to take a look at the brilliant 2016 campaign, Clouds Over Sidra highlighting Unicef's work with Syrian refugees. The viewer is placed in a camp in the Jordanian desert to hear the story through the day-to-day experiences of a 12-year-old girl. This human story connected with people directly, offering a new and moving perspective on things. Donations to the charity doubled. More recently, Beyond Tanganyika documents the plight of refugees in the Democratic Republic of the Congo and the UN has three more films scheduled for release before the end of the year with plans to commission a steady stream of new material. Education will progress beyond the classroom with VR – The starting point may have been The Economist's, Project Mosul, a virtual museum, created to house antiquities reconstruction of Mosul Museum, allowing viewers to experience the historical jewel after ISIS destroyed it. Project Mosul changed its name to Rekrei in October 2015, as it broadened its scope to global heritage loss more broadly.  Facebook Spaces currently allows up to four people to hang out socially in a virtual world where they can chat, draw, share pictures and 360 videos. People on the outside can view this interaction if it's broadcast using Facebook live. So imagine tuning into a lecture from a renown professor in a university halfway around the world? We can already experience the Great Barrier Reef with Sir David Attenborough as our guide.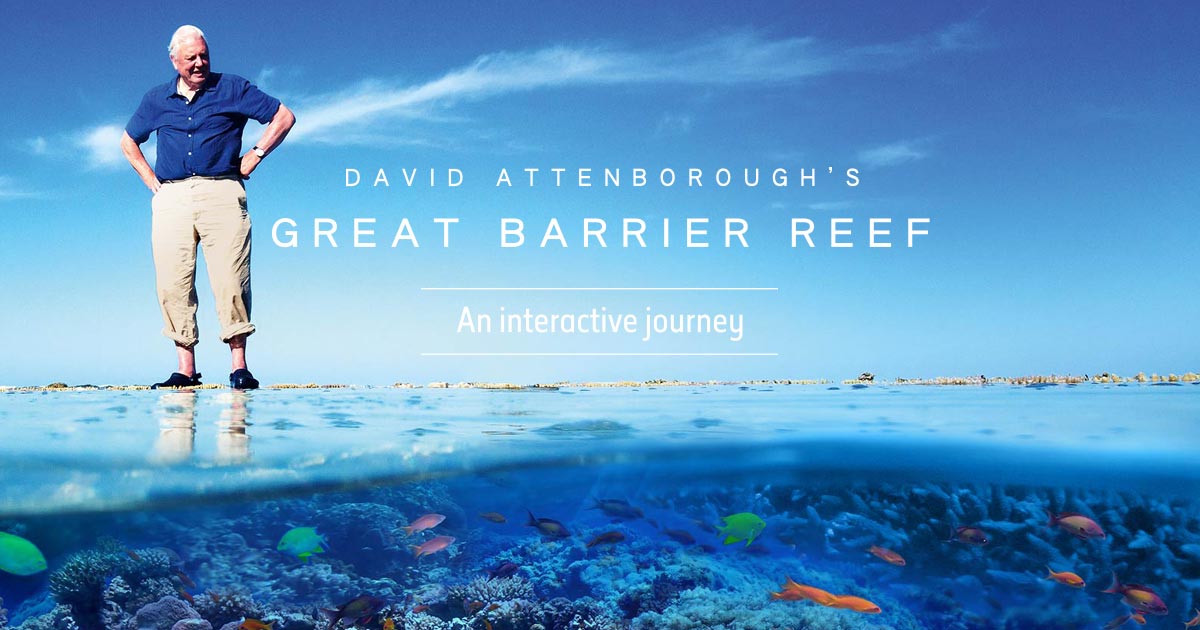 It's hard to think of a sector where this technology can't make a difference. VR and fashion are a match made in heaven. Consumers can sit on the virtual fashion front row of couture shows in Paris without leaving their front room. Retail brands have been on board for years. Early adopters, IKEA allow customers to peruse goods in their virtual showroom, experiment with changing wall colours and lighting levels with simple gestures. Outdoor clothing company, The North Face invited shoppers to 'take a hike' last year, transporting them to the likes of Yosemite National Park and the Moab desert in Utah, to trek the landscape and rock climb alongside athletes.
VR offers the unique ability to tell stories through immersive experiences and brands are embracing it wholeheartedly. In achieving marketing goals, VR is the ultimate prize. Brands can transport consumers to another place and leave an indelible impression but, while it's tempting to throw VR at everything, there needs to be a clear content strategy for delivery. Consumers won't tolerate the use of VR just for the sake of it, we need to maintain a level of authenticity. The best example of VR I've seen to date has to be 'Field Trip To Mars' created by McCann for Lockheed Martin. The group experience is truly magical and as the technology progresses, becoming more affordable and accessible, the only limits will be our imaginations!