Research from GlobalData shows UK baby boomers hold all the retail spending power, with very little debt the over 55 age group controls 80% of the UK's wealth and is predicted to account for 57.5% of all in-store plus click and collect sales growth by 2025. It's the power of the grey-pound!
In a recent article in Property Week, New River Retail Property Director, Allan Lockhart says their research dispels the myth that retail growth is linked to millennials. "They [millennials] get a lot of airtime and there's a lot of effort expended in trying to ascertain how to capture their spend." Lockhart goes on to say the millennial wallet is empty. They earn 37% less in comparison to Gen Xers at the equivalent life stage in 1995. With so much less disposable income, is it any wonder millennials prefer experience over ownership? Baby boomers, on the other hand, spend 42% more on retail goods than any other demographic and 66% more than millennials.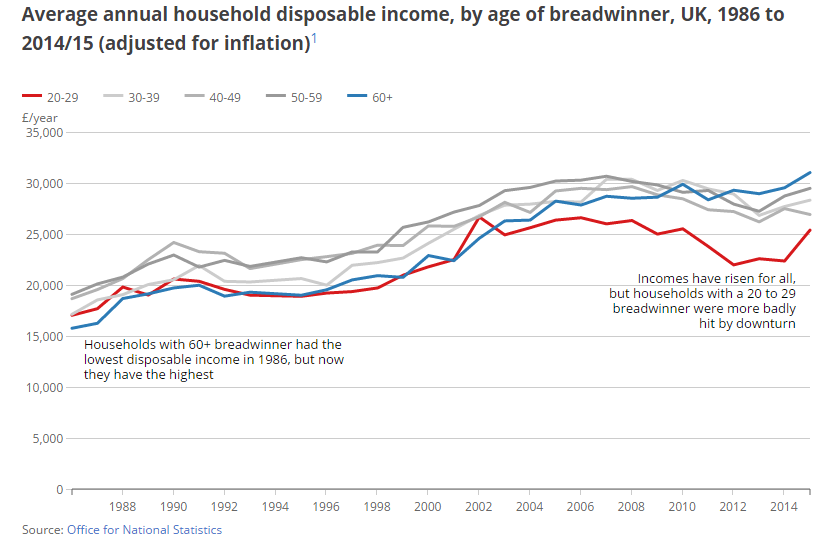 The Future of Grey-Pound Power.
However, we can't ignore the fact that age-related conditions will have an impact on this demographic in the near future. According to the Alzheimer's Society, one person is diagnosed with dementia every 3 minutes. There are currently 850,000 people with dementia in the UK, with 40,000 people under the age of 65. These frightening statistics are set to rise to over 1 million by 2025 and 2 million by 2050.
It was Alzheimer's Awareness Week last month (May, 14th-20th) and the disease has been headline news for some time so it's encouraging to see that shopping malls and town centres are beginning to implement simple schemes to support sufferers and their carers.
Bromley is one such town, the local newspaper, Bromley Times recently reported on the launch of 'The Keeping Together' scheme in which wristbands have been made available free of charge in key locations throughout the town centre. Anyone can use the bands, adding their contact phone number, so if the wearer becomes lost parents or carers can be contacted quickly to reunite anyone separated from loved ones. Since its launch, in May, the local BID has decided to further expand the scheme to reach vulnerable adults.
It's a global issue and one that begs the question, are we really prepared? Should shopping centres be doing more to accommodate this ageing population of big grey-pound spenders? And, will big data provide the solution to better tailor the offer towards this majority demographic?